Lahore: Mohammad Hafeez urged the authorities to reconsider the decision to close the cricket sport which caused the devastation.
Speaking to a local news channel, Hafeez said a lot of players and officials had been damaged by the cricket shutdown last year. If there are no alternatives, he said, shutting down departments is not an ideal decision.
Many players and officials were forced to do odd jobs to make ends meet after they lost their jobs due to the shutdown of cricket. You have a soft corner for all such influencers.
The former captain said that the shutdown of departments would also affect the thinking of the upcoming cricketer as it needs financial help for a player to progress to cricket club level.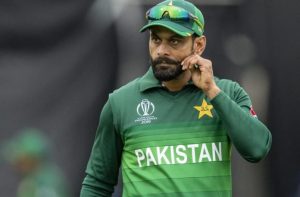 Not only that, he also emphasized that he fully understood the importance of cricket because he overcame it as well. Parts play an important role in cricketer development. Since they provide strong financial support to the players, they can achieve their goals and pursue cricket as their profession. The closure of departments leaves no more financial space available for club level players as only 190 players are entertained for the upcoming domestic season.
The former captain looked forward to meeting Prime Minister Imran Khan and raising the matter in front of him. You said you are trying to meet Prime Minister Khan and I will discuss the matter with him. I want him to take this matter seriously as a lot of people have been affected by this move.
It should be noted here that cricket was disbanded under special instruction by Prime Minister Khan, who prefers quality over quantity. After that, the decision to close departments has resulted in backlash and a lot of players and officials are left to do odd jobs like online taxi services.