Arun Dhumal, treasurer of the Indian cricket board (BCCI), has made some very fascinating comments. The standoff with China on the border continues, anger and aggrievement mark the public sentiment. But Dhumal has said that selections involving big money can't be made merely on emotion. "When you discuss emotionally, you tend to depart the rationale behind," Dhumal stated in the context of Vivo, a Chinese mobile telephone manufacturer, persevering with as the title sponsor of the IPL.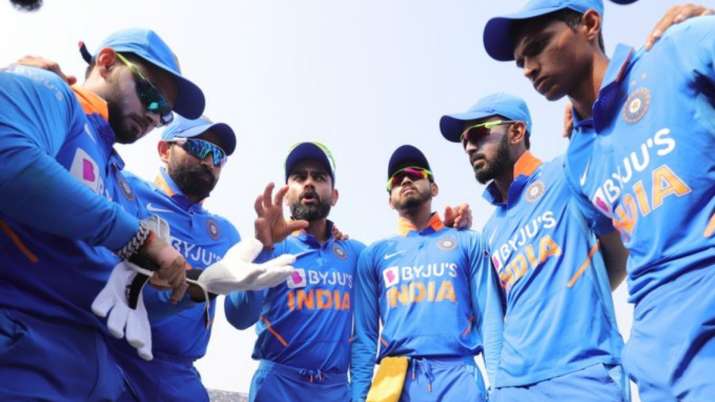 "We have to apprehend the difference between assisting a Chinese company for a Chinese purpose or taking help from a Chinese enterprise to assist India's cause," Dhumal said three days after the bloody skirmish at Galwan.
He argued that if BCCI did now not have a sponsorship deal with a Chinese company, the earnings it earned in India would go again to China. "If they are no longer helping the IPL, they are probable to take that money back to China. If that cash is retained here, we ought to be glad about it," he said.
"When we are allowing Chinese corporations to sell their merchandise in India, whatever cash they are taking from the Indian consumer, they are paying phase of it to the BCCI and the board is paying 42% tax on that cash to the Indian Government," Dhumal continued.
That's a honest point. If a Chinese employer has the licence to sell its products in India, the BCCI has each right to sign up with it to earn revenue. Being related with cricket would improve Vivo's revenue, in turn benefiting the BCCI. It's a win-win scenario for all. Dhumal is actually right.
Cricket first
If the BCCI is mega-rich, it's no longer barring reason: Its officers be aware of where the money lies. Since 1991, when it first obtained a big chunk of TV rights money from South Africa, the BCCI has shrewdly monetised cricket. Nothing wrong with it, too; it's only right that the creators of wearing content on TV earn revenues commensurate with its market worth.
The BCCI has a pragmatic method toward making money. Its officials don't get without difficulty swayed with the aid of public opinion. Even at the peak of tension with Pakistan at some stage in Kargil 1999, Indian and Pakistani boards loved friendly relations.
Over the previous 30 years, the BCCI used to be helmed by way of officials who became a non-profit, NGO-like entity to a enterprise machinery that generates huge revenues and taxes. This has helped improve the lives of former cricketers. Jagmohan Dalmiya, Niranjan Shah and Lalit Modi, amongst others, had been full-time businessmen who monetised cricket to the hilt. Arun Dhumal and Jay Shah are also businessmen. Business hobbies are frequently a guarantor towards conflict — peace is a prerequisite for business to flourish.